Growing Importance of Wellness in the Hospitality Real Estate Sector
Latest Trends in Wellness Real Estate Sector
Only a few years ago, wellness real estate sector was only an emerging industry that was not well understood by stakeholders – from consumers to developers and investors.
The sector is defined by GWI as the construction of residential and commercial/institutional properties (including office, hospitality, mixed-use/multi-family, medical and leisure) that incorporate intentional wellness elements in their design, materials, and building, as well as their amenities, services, and/or programming.
Based on the latest market reports of GWI (Global Wellness Institute) and Facts and Factors, the global wellness real estate market size was increasing rapidly from USD148 billion in 2017 up to USD279 billion in 2021 and is estimated to grow to over USD 860 billion by 2028, suggesting a compound annual growth rate (CAGR) of approximately 20.7% over between 2022 and 2028.
The COVID-19 pandemic has created a major shift in the construction and real estate industry toward wellness. The rapid rise of wellness real estate sector has been a bright spot in the wellness economy during the pandemic, with the sector's growth significantly outpacing predictions as well as general economic growth trends. Prior to pandemic, between 2017 and 2019 the wellness real estate sector grew by 23% annually, as compared to 5.4% annual growth for the overall construction sector. Moreover, the wellness real estate sector growth outpaced the overall construction growth in every region during the pandemic.
The wellness real estate market is heavily concentrated in North America, Asia-Pacific, and Europe. Although North America has been dominating the wellness real estate market, followed by Asia-Pacific, the growth of this sector was also unbroken in Europe over the past 5-6 years amounted to approximately USD 60 billion (indicating 22% of the global market) in 2021. Concerning country level, we understand that in the wellness real estate sector the major European markets include UK, France and Germany.
Driven by the impact of physical spaces on our health and wellbeing, the wellness real estate sector is growing and progressively redefining standards of our surroundings. The power of wellness real estatecan be attributed to healthy lifestyles, fostering communities that share similar values, and personal goals. Although wellness real estate represents a small portion of the real estate industry, the benefits it brings are expected to generate a rising interest from stakeholders globally.
Latest Trends in the Wellness Tourism Sector
GWI defines wellness tourism as travel associated with the pursuit of maintaining or enhancing one's personal well-being.
According to Research and Markets (R&M) the global wellness tourism market reached a value of USD 822 billion in 2021. Looking forward, R&M expects the market to reach a value of USD 1,250 billion by 2027, exhibiting a CAGR of 7.23% during 2021-2027.
Based on McKinsey and Company, wellness tourism accounts for approximately 17% of global tourism and is growing faster than any other sector within the industry.
By service type, the wellness tourism market is divided into lodging, food & beverage, shopping, activities & excursion, transport and others.
On the basis of service type, the lodging segment (being part of the wellness real estate sector) accounted for the maximum wellness tourism market share during the pandemic, and is expected to remain dominant during the upcoming years. Hotels and resorts are definitely one of the fastest-growing segments of the wellness tourism and the wellness real estate sector, which is truly justified as lodging is a critical component of any country's or region's tourism growth.
On the basis of travellers' type, the secondary segment held the major share of 87% of the wellness tourism market. (Secondary wellness tourism refers to tourists who include healthful destination activities, treatments, and mind-body experiences, such as spa treatments, exercise, or cuisine, and wines, into their total leisure and business travel as a part of their journey.)
Impacts of Wellness on the Hospitality Real Estate Sector
Based on RLA Global's latest Wellness Real Estate Report, the major impacts of wellness on hotel/resort performance between 2019 and 2021 can be summarised in the following. (The subject report evaluated average hotel performance based on data from P&L benchmarking company HotStats, covering a representative pool of 3,200 properties of all classes globally in three categories, namely major, minor and no wellness hotels.)
The report indicates that major wellness hotels/resorts were able to drive a better recovery performance when compared to the minor and no wellness properties. Hotels with major wellness have not only outperformed during the recovery but also proved to be more defensive during the downturn, being a rare combination.
For the full year 2021, resorts with major wellness amenities generated 65% of their pre-pandemic levels of total revenues, a significant 35% premium over hotels without wellness amenities, and 16% vs. hotels with minor wellness. In 2021, the top performers of both minor and major wellness properties outpaced their 2019 ADR performance.
Food and beverage revenue at major wellness properties in 2019 represented 39% of total revenue and was 81% higher than in 2021. Properties with minor wellness properties are behind their food and beverage revenue performance by 85% and no wellness properties fall off their 2019 F&B revenue by 161%. The sale of beverages partially contributed to the success of the F&B operations of major well- ness properties in 2021.
Major wellness properties experience much higher GOPPAR (US$40.3) than minor wellness properties (US$24.9) in 2021.
The data provided by HotStats confirm that the leisure department played a significant role in generating revenue at major wellness properties in 2020 and 2021. This definitely proves the positive impact of the wellness and leisure department on the overall performance of the property and also the added value of wellness offerings when it comes to the need to diversify and grow. With their extensive leisure services and recreational experiences, major wellness properties have more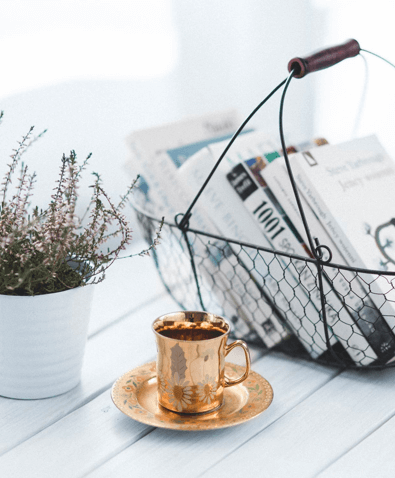 resources to drive recovery and offset the loss of revenue in other departments within the property. In addition, major wellness properties are typically upscale to luxury properties catering to high-spending guests whose budget is less impacted by the general economic climate.
Top industry trend influencing wellness in real estate: Branded Residences
RLA Global's Wellness Real Estate Report also indicates that the branded residence projects, traditionally defined as hotel developments with integrated residences, are attracting renewed customer interest as a result of growing global wealth and the post-Covid demand for real estate in less crowded, non-urban environments.
The current provision of wellness amenities across the branded residential schemes is robust and growing. We understand from a latest international research that nearly 20% of the amenities in
branded residential properties can be classified as wellness amenities, which shows the growing importance of wellness amenities in the branded residential real estate sector. From the standard offering of a fitness centre and a pool to more extensive wellness provisions such as spas, steam rooms, and treatment rooms, branded residential schemes have been recognising the increasing demand for wellness.
For most operators and buyers, wellness amenities will be key going forward. Indeed, most wellness amenities can be found in over 50% of the branded residential developments studied during a relevant global market assessment. And for brands looking to bring new properties to market, they need to consider not only what the current needs are for residents but also what residents will be looking for in terms of amenity offering when the project opens.
For more industry insights, meet with and learn directly from major players of the hospitality real estate sector at HOTCO (International Hotel Investment Conference) in Vienna between 27 and 28 March 2023.